Cereal or pancakes – which one do you like for breakfast? From my childhood, I get so confused about which one to eat. I like both. Thus, I have combined them to make hot cereal pancakes. Isn't it excellent?
All nutritious ingredients go into making these fluffy pancakes. They have an excellent texture. They will make your tummy full for a long time. You can make the batter and put it in an airtight pot in the fridge. Thus, you can make your breakfast ready in a jiffy.
Recipe Of Hot Cereal Pancakes
Make with only four simple ingredients, these pancakes are incredibly delicious and healthy. They are a fabulous way to start your day.
Preparation time – 10 minutes
Cooking time – 10 minutes
Ingredients
Cereal pancake mix – 2 cups
Eggs – 2
Warm water – 1 ½ cups
Butter – ½ cup + some extra
Directions
Take a large bowl and add the butter (melt it before using). Now add the pancake mix along with eggs and warm water. Mix them very well.
Put a non-stick griddle over high heat and add a dash of butter. As the butter melts, pour a ladleful of batter on the griddle and cook both sides till they are golden brown.
When done, serve the pancakes along with a small bowl of jam of your choice. You can also tip honey on the hot pancakes.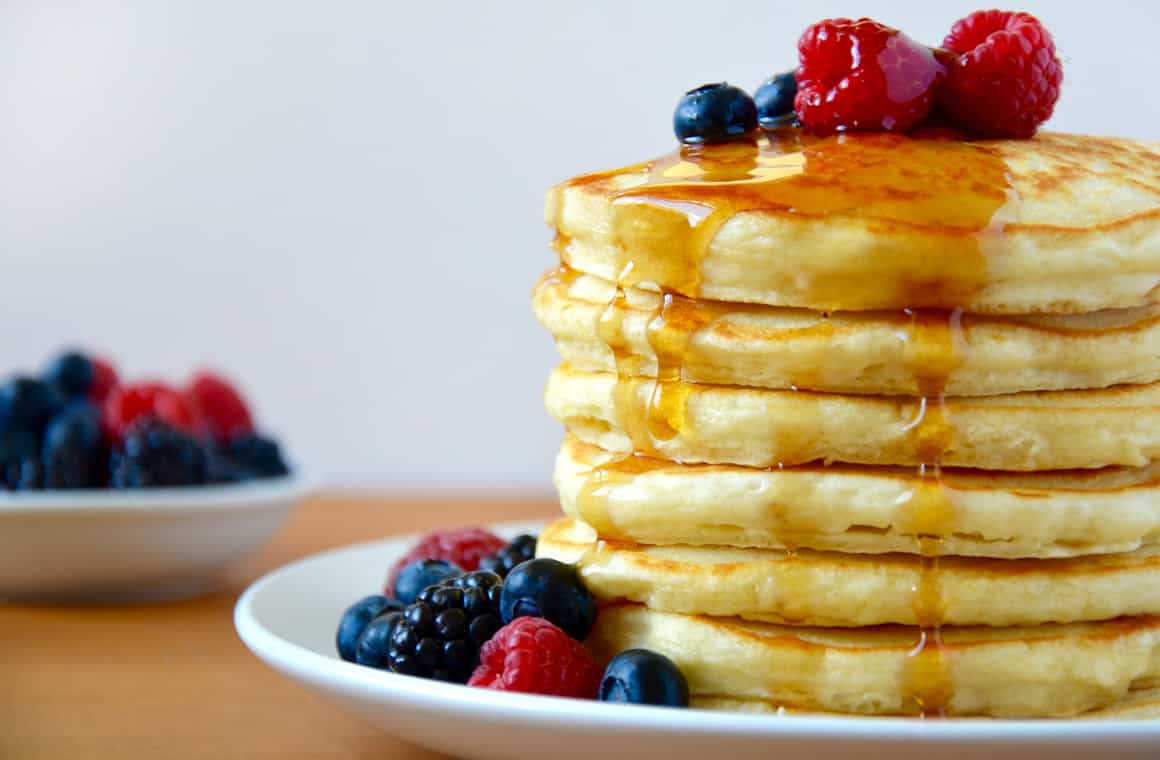 Hot Cereal Pancakes With Cinnamon
Cream what hot cereal mixed with flour and a dash of cinnamon and egg will make the pancakes super-hearty.
Preparation time – 15 minutes
Cooking time – 10 minutes
Ingredients
Flour – ¾ cup
Cream what hot cereal – ½ cup
Sugar – 2 tbsp
Baking powder – 1 tbsp
Salt – just a pinch
Cinnamon powder – ¼ tsp
Egg – 1
Milk – 1 cup
Oil – 2 tsp
How To Prepare
Take a large bowl and add the flour along with cereal, cinnamon powder, sugar, salt, and baking powder. Mix them using a spatula.
In another bowl, mix the egg with milk and oil. Beat them very well so that you get a smooth concoction. Pour this mixture into the bowl of flour and cereal mixture. Quickly mix them and make sure the batter is smooth. No lump should be there. Keep the bowl aside for about 10 minutes.
Put a non-stick griddle over medium heat. As it becomes hot, pour ½ cup of batter and cook the pancake. When the bubble starts to appear, turn another side and let it cook till it becomes brown.
Repeat the process till all the pancakes are ready.
Tips For Hot Cereal Pancakes:
You should use fat-free milk to make it healthier.
You can accompany these hot pancakes with yogurt or a bowl of fresh fruit. Make sure the yogurt is low-fat.
Grated orange peel enhances the taste and flavor of the pancake. So, before making them, you can add 1 tsp of orange peel in the batter and feel the punch of flavors in your mouth.
So, from now on, you will not have to worry about what to make for breakfast. These two types of pancake recipes will help you prepare your breakfast in a flash.