Are you searching for the easiest pancake recipe? Of course, you are searching for the easiest recipe for pancakes because pancakes are the quickest and healthiest option for morning breakfast and quick snacks. Therefore, if you have still not found the easiest recipe, here you go.
Avoid Packaged Mix And Get Easiest Pancake Recipe Here
Many people are in love with the packaged mixes that are sometimes not as tasty as they should be. Moreover, the taste gets manifold when you make it fresh with fresh ingredients. So, forget about all these boxed items and make pancakes with the simple recipe explained in this article. It would take 30 minutes of yours to make scrumptious and fluffy pancakes in your kitchen.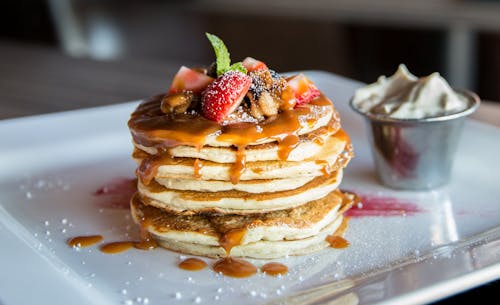 The Secret Is Revealed For Easiest Pancake Recipe
Pancakes are meant to be fluffy. If your pancake isn't fluffy, it is not a pancake. So, the secret ingredient aids in the fluffiness of pancakes, which is buttermilk. The acidity of buttermilk helps in making the softest and fluffiest pancakes ever. However, you should make sure that that you must reduce the quantity (below two tablespoons) of baking powder and add half tablespoon of baking soda.
Easiest Pancake Recipe Needs Separate Dry And Wet Ingredients Mixing
Now, as you have understood about the secret ingredient and quantity of a particular specific ingredient, here comes another important part – mixing of the batter. To make pancakes fluffier, you must mix dry ingredients and wet ingredients all together in different bowls. Once, all the wet ingredients are nicely combined without any lumps, whisk in dry ingredients. It will help you to make a perfect pancake batter.
Well, all the necessary instructions have been shared so, it's time to get started with the recipe.
Ingredients
All-Purpose Flour – 1 Cup
Sugar – 2 Tbsp.
Baking Powder – 2 1/2 Tsp.
Salt – 1/2 Tsp.
Buttermilk – 1 1/4 Cups
Butter – 3 Tbsp., Melted
Large Egg – 1
Vegetable Oil – For brushing pan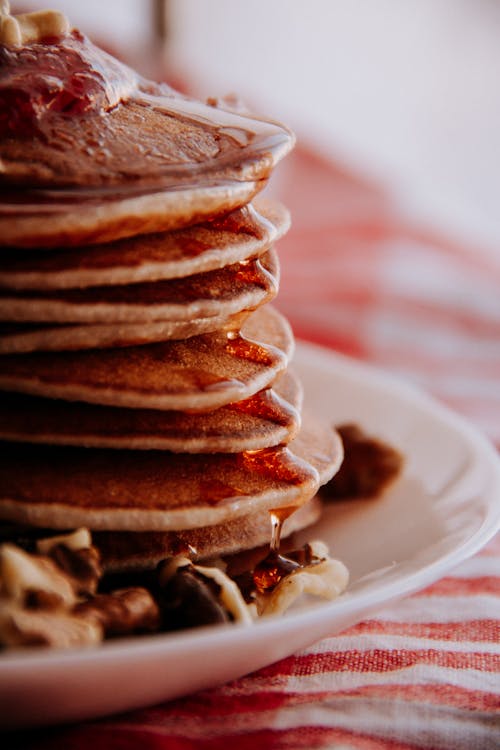 Directions
Take two large mixing bowls, add all dry ingredients in one bowl and wet ingredients in another.
Nicely whisk both dry and wet ingredients in separate bowls one by one.
Now, as wet ingredients are nicely mixed, slowly add dry ingredients and fold them in carefully.
Leave the batter on the kitchen top to rise a bit and, meanwhile, prepare for the next step.
On medium heat, put a non-stick skillet (you can choose griddle as well) and heat.
Sprinkle a few drops of water to check the heat, and if water drops start sizzling, the temperature is just right.
Brush the skillet lightly and pour a scoop of pancake batter. Spread it into a diameter which you prefer and let the base cook and turn golden brown first.
As the edges have become dry, flip it over and cook for two to three minutes until the flipped side is golden brown.
Transfer the cooked pancake on a platter and repeat the same procedure with the remaining batter.
Serve with honey, maple syrup, or fruit jams of your choice!