If you are trying to eat healthily but you don't have the time to cook meals, you are not hopeless. You are quite lucky because some companies have recognized this need and created products for you. One of these companies is Orgain. They are one of the leading makers of organic healthy breakfast food in the market. And they have 4 awesome products that you should really try.
Plant Based Protein Powder
One of the quickest healthy breakfast that you can prepare for yourself is a protein shake. This is quite a trend now and needless to say, it is quite effective. The Orgain Organic Plant Based Protein Powder leads is one of the most popular products in this category.
What health buffs like about this protein shake are that it packs a long list of essential nutrients. To start, it has 21 grams of organic plant-based protein derived from pea, brown rice, and chia seeds. You will also get 7 grams of fiber, 3 grams of net carbs, and 150 calories and zero sugar. This organic healthy breakfast food is also USDA approved.
The best recipe for this would be to add 2 scoops of this protein powder in 1 cup of almond milk. Before you blend it also add 2 tablespoons of organic butter and 1/2 fresh frozen banana. And voila! You have your self a healthy breakfast smoothie.
Plant Based Protein Almond Milk
This product comes next is because if you are going to use some organic milk for your smoothie, best if you use one made by Orgain. It is completely unsweetened but has a hint of vanilla flavor to taste. A serving of this almond milk contains 10 grams of protein, 2 grams of fiber, and 80 calories with zero sugar. This is the perfect milk to use with the Orgain protein powder to make that smoothie and other organic healthy breakfast food in the morning.
Organic Nutritional Shake
We can't avoid but have those days when we just don't have the time to even make a bowl of oats or a smoothie. Orgain can actually make you prepare for that with the Orgain Organic Nutritional Shake. This product is ready to drink shake that also packs the organic healthy goodness you need.
One serving of this shake can deliver you 16 grams of protein, 2 grams of fiber, and 21 vitamins and minerals. It also has healthy stuff that comes from 10 fruits and vegetables such as Akai, spinach, and kale. In short, this is the ultimate organic healthy breakfast food that you just grab, shake, and drink.
Orgain Organic Plant Based Protein Bar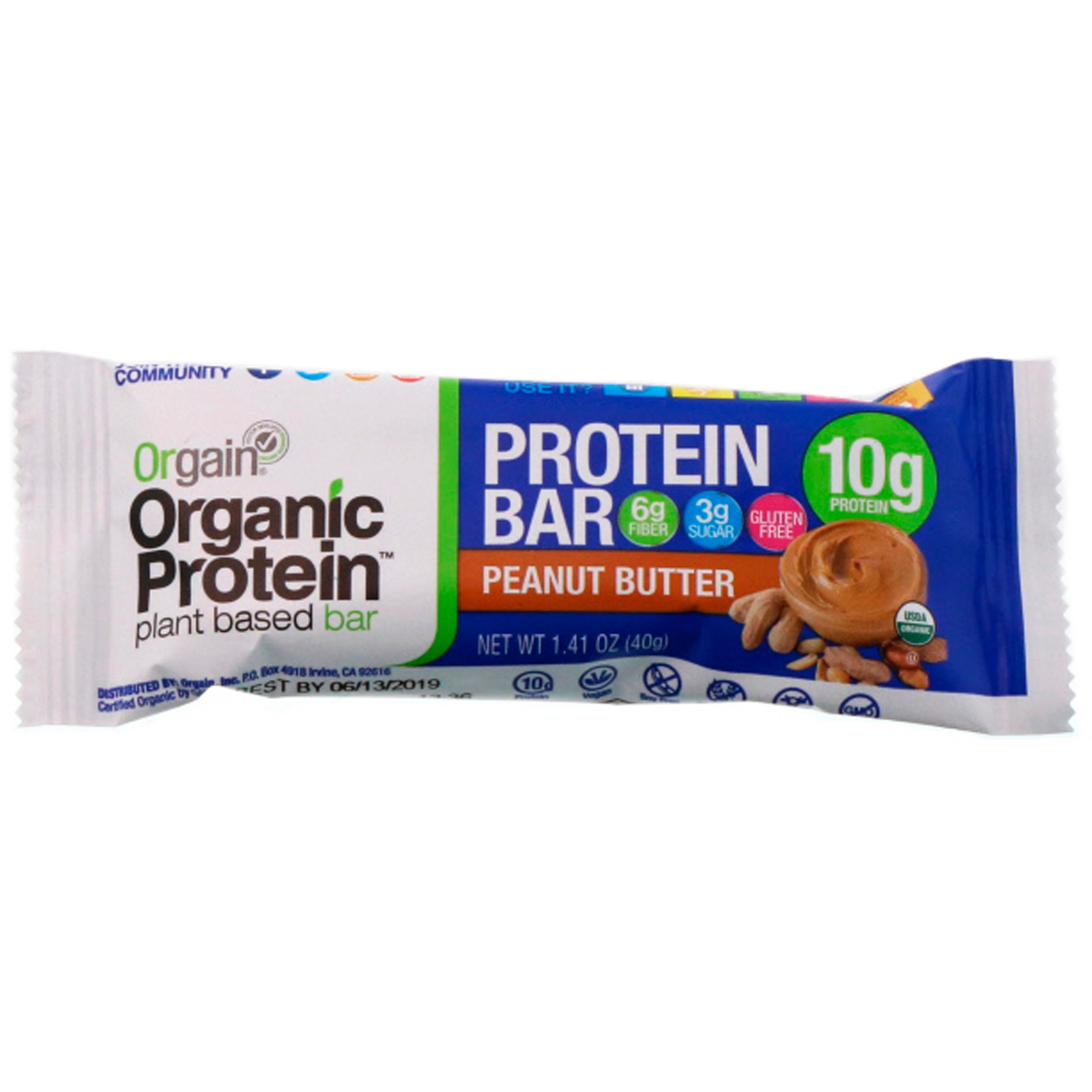 If you are the on-the-go type and can live with just a protein bar in the morning, then you should try this too. The Orgain Organic Plant Based Protein Bar is a new and tasty addition to their line up of healthy snacks. They really tried their best to give this healthy bar the best peanut butter chocolate taste.
Where To Buy Organic Healthy Breakfast Food By Orgain
If you are somewhat interested in exploring more about the awesome products by Orgain, simply click the link we have provided for you. Explore more details about each product and as well as read some of the real comments from customers. You can then have their products delivered to your home. And then you can start your first step towards a healthy lifestyle and weight loss.