Why do you need a non-stick cooker? Well, you will need this appliance for dishing out a complete meal without making use of s steamer, frying pan, saucepan or wok. These multi-functional appliances come with non-stick steamer trays and pans. It gives users the option of boiling, grilling, steaming, stirring, and pan-frying different food items easily. You can use non-stick, multi-functional cookers for making your morning sessions easier and more convenient while preparing several exclusive dishes at the same time.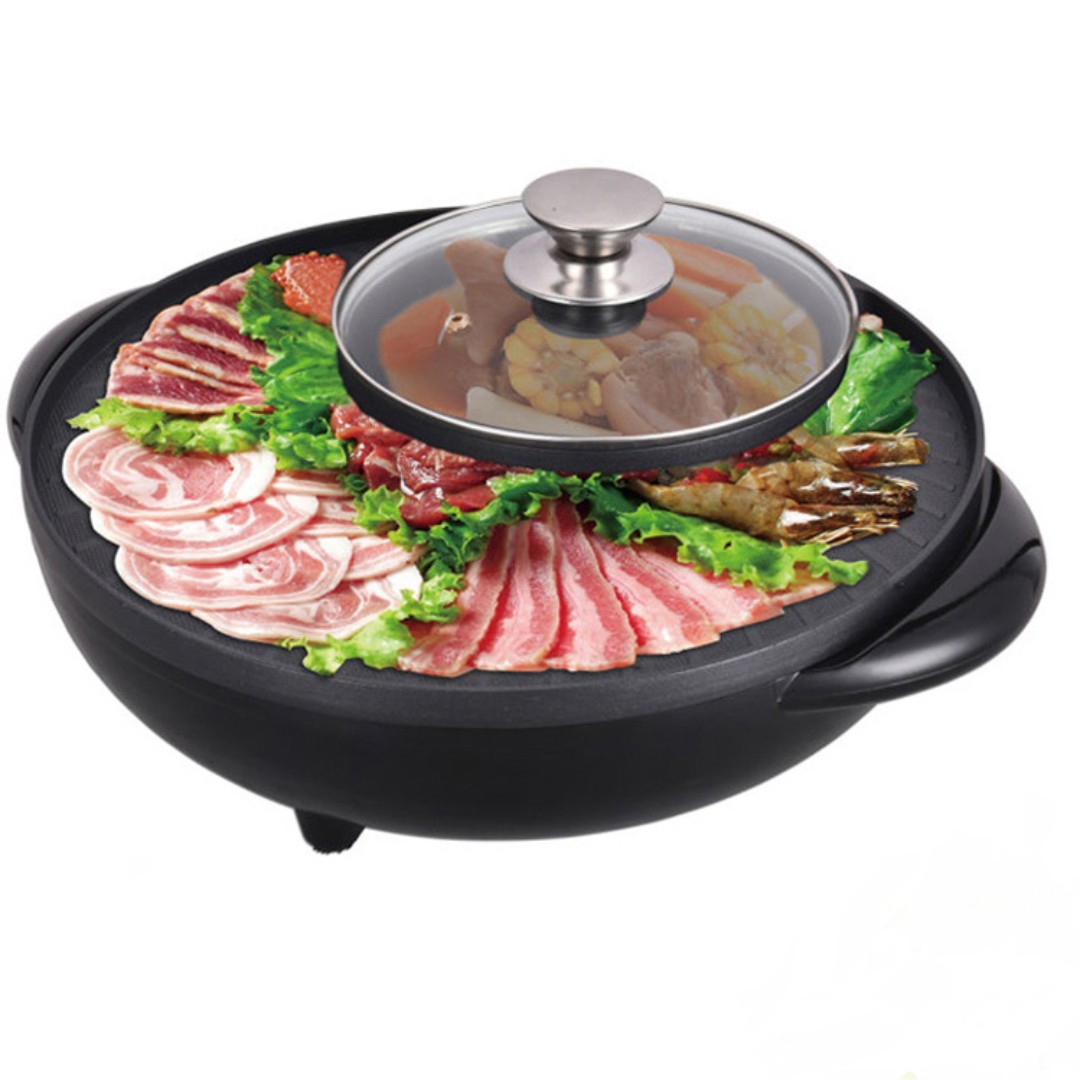 This non-stick, multi-functional cooker will help you in saving a lot of time while enjoying multi-purpose convenience at the same time. It is easy to use a product that will not take up a lot of space on your kitchen counter. You can use it almost anywhere because of its light and portable size. It is an ideal solution for small kitchens.
Easy To Use Non-Stick Cooker
Using the cooker is a straightforward procedure. It comes with a thermostat that you can easily regulate by using the temperature slider. It comes with a steamer tray and a non-stick pan. You need to place the pan on the heating portion before plugging-in the appliance for use. It even features a precise safety fuse for shutting down the device automatically if you need to replace the fuse.
This non-stick pan offers uniform heating and steaming conditions. You need to place the steam tray on the pan filled with water if you want to use the product for steaming your food ingredients. The steamer tray fits perfectly on the pan. You should note that the weight of the contents and tray locks the steamer pan at the base of the cooker. The temperature slider helps you in regulating the temperature between high and low with varied heat positions.
Warm And Cook Functions
It comes with a warm function that cooks food automatically and efficiently. You can use this non-stick, multi-functional cooker for cooking all your food evenly while retaining the nutritional values of different ingredients at the same time.
This cooker is made of cast aluminum and is very good at trapping heat inside. It further allows cooking the food to perfection. The product is corrosion and rust-resistant, which means you can use and maintain it effortlessly. The cooking plate features holes for seeping out the starch and other juices that tend to come out of food. This feature prevents the dishes from turning completely soggy. It even enables users to makes some of the best momos and steamed dishes.
Perfect Quality Guaranteed
This non-stick, multi-functional cooker works on 220 V voltage and is quite spacious at the same time. It is a 1.8-liter hot pot that comes with the promise of high quality and excellent performance. It works quite efficiently and offering promising durability at the same time. It is one companion you should have in your kitchen to make your cooking sessions more comfortable.